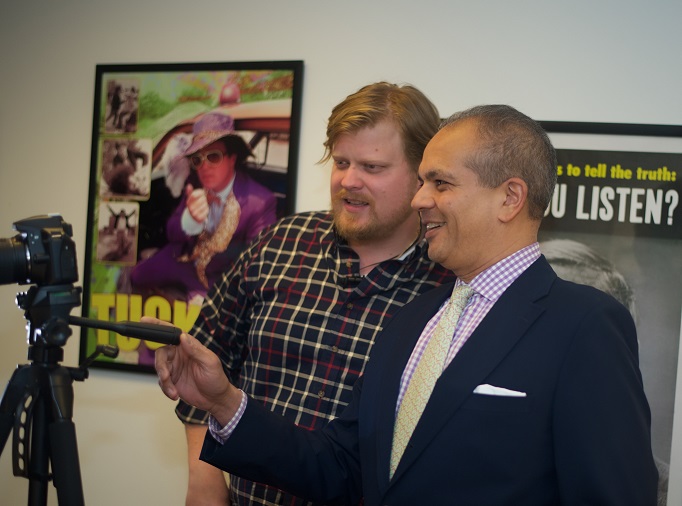 Just as online publishing replaced print publishing, we recognized that online video is replacing television journalism. To position ourselves for this shift in the consumer base for news, we built a Video Program, presenting news and policy issues in entertaining and easily digestible segments. These videos are a force multiplier for professional and grassroots policy advocates alike, all of whom can share these videos through social media. Best of all these videos have proven to be a hook for new cultural audiences.
In 2021, we produced more than 1,170 videos. Just the top 50 of these videos alone generated more than 330 million minutes of viewing time on Facebook through our distribution network. In addition, members of our network experienced six-figure increases in the number of their video subscribers on YouTube. Multiple videos from our team were retweeted by prominent member of Congress, which is among the most effective means for drawing an instant worldwide audience. Additionally, one of our most popular regular video shows, "The DCNF Presents The Facts," garnered 550,000 subscribers on Facebook in under 6 months.
Such rapid growth rates and massive scale are extremely rare achievements that marked 2021 as a banner year for our video program.
We added comedic videos to our repertoire, such as The Conservative Bartender, Biden Be Gone, What Do These Crazy Terms Mean? and Check Out Our Liberal Glossary. These videos present conservative views to the under-30 age group. They've been successful, spreading virally through social media outlets Facebook and Twitter.
We are also careful to cover conservative stars, like Candace Owens, a voice for Blexit in the Democratic party and like TurningPoint USA, an organization experiencing phenomenal growth, yet receiving no coverage from most media outlets. This coverage has enhanced our marketing to younger audiences, reaching hundreds of thousands more than their voices otherwise could.
Our 2022 revamped video program reports on what media hosts and lawmakers say on TV, radio or in hearings. The clips are short, pithy sound bites and have proven to be wildly successful, averaging about 1.2 million page views a month. They are formatted to be easily shared on social media, and they are definitely being shared on Twitter and Facebook. Thanks to the independent data analytics company, Meltwater, we can see the videos have been shared by congressional members, social media influencers and those in the current administration.
Examples of In Their Own Words postings:
A few of the early notable videos released include:
1. Democrats Squirm As Candace Owens Unloads On Racism (23 Million Views)
2. Obama Lied About Iran And Now Congress May Be Coming After Him! (23 Million Views)
3. Muslim Children In U.S. Singing About Decapitation (20 Million Views)
4. Here is Video Evidence That Only A Good Guy With Gun Can Stop A Bad One (17 Million Views)
5. Gun Rights Are Women's Rights, Here's Proof (17 Million Views)